From click to construction in as little as 6 weeks
Steel building kits are being quoted with lead times stretching to as much as 9 months, Schuler Structures and the Men of Steel I-Beam buildings can deliver a finished product in as little as 6 weeks!
Plan Your Perfect Project
If you are searching for the right team for your project, Schuler Structures is ready to meet your needs. No matter the size or scope of your plans, our team of experts will go above and beyond your expectations when it comes to timeliness, skill, and attentive customer service.
Our Men of Steel can help you with the strongest, most economical, low-maintenance standard or custom steel buildings you'll find anywhere. We've helped our customers get the buildings they need on time and within budget by listening intently to their needs and managing the process efficiently.
Standard Models
10 base metal building kit models. Hundreds of uses. Don't see your size? Not a problem! We can design any size steel building structure to meet your business needs and design criteria.
Benefits of Steel Building
From doors and windows to faux stone siding, there are hundreds of ways to customize your General Steel building.
Steel Building Types
From residential, houses of worship to large scale industrial complexes, Schuler Structures has designed and fabricated buildings of all types and sizes.
Custom I-Beam Buildings
You name it; we'll do our best to design it! We've worked with customers with all types of requests over the years, many of which don't quite fit the typical steel building profile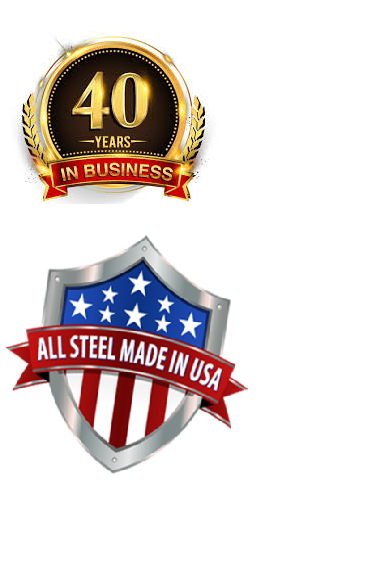 I-Beam Buildings
Use our steel building solution finder to browse by intended use, view completed projects and recommended sizes.
Need help? We're here for you. Let us guide you through your decision making process.
Who better to help you build a steel building than The Men of Steel? Let us help you from click to construction.